I brought my Rachio 2 (16ZULW-B) with me to a new house, but I'm having no luck getting it running after replacing the Hunter Pro-C that was already here.
The existing setup looked like this: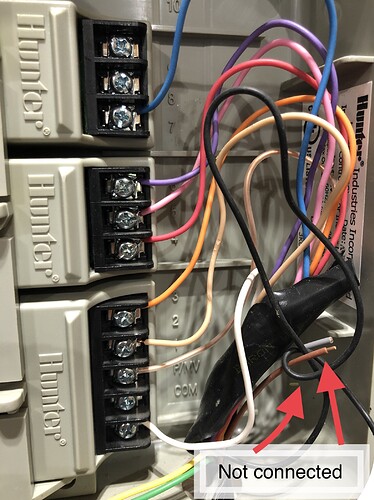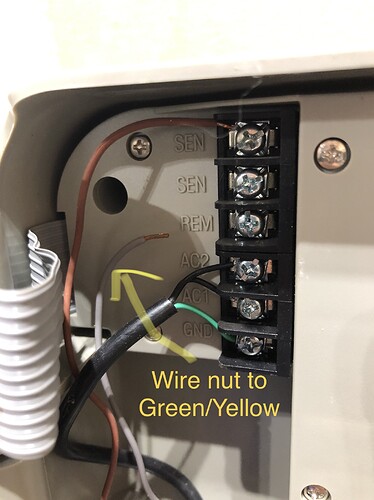 The black, gray, and brown wires headed out to the system were not connected. The yellow and green wires were joined via wire nut to a single gray wire which was in the area of the power connections, but not actually hooked up to anything.
I wired everything as shown below, but no zones are starting.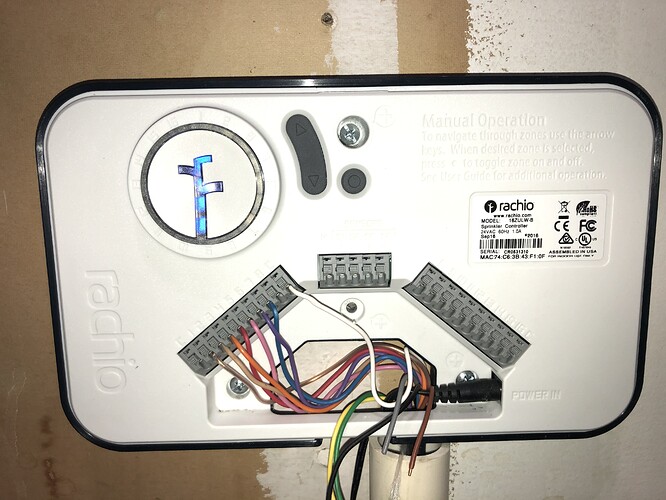 Anyone know if I happened to I miss something?
Thanks