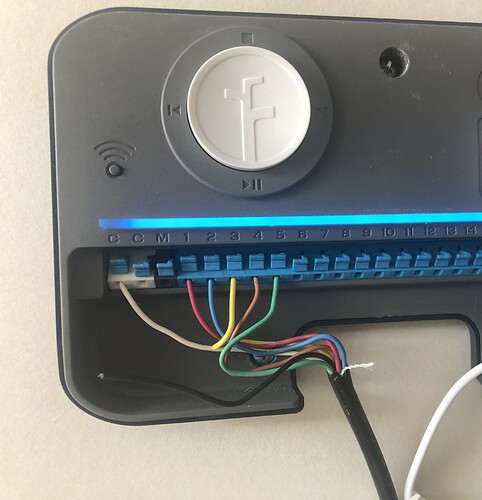 Hey friends!
Please see my system set up above. I unplugged during winter (oye, will go standby next time) - connected back to WiFi and moved the controller from tablet to phone.
App says watering, goes through my zone 1-5 however no watering occurs. I've reconfigured controller, shut down system reconnected WiFi, tested zones to no avail. App/system appears to be working perfect on surface. No watering occurring (master valve is on, no digging or changes in landscape)
Also I removed cover and see a stray black wire hanging out… any help is appreciated!!!