Before, I was getting discrepancies between Android and PC, now they're both wrong! Two screenshots below:
PC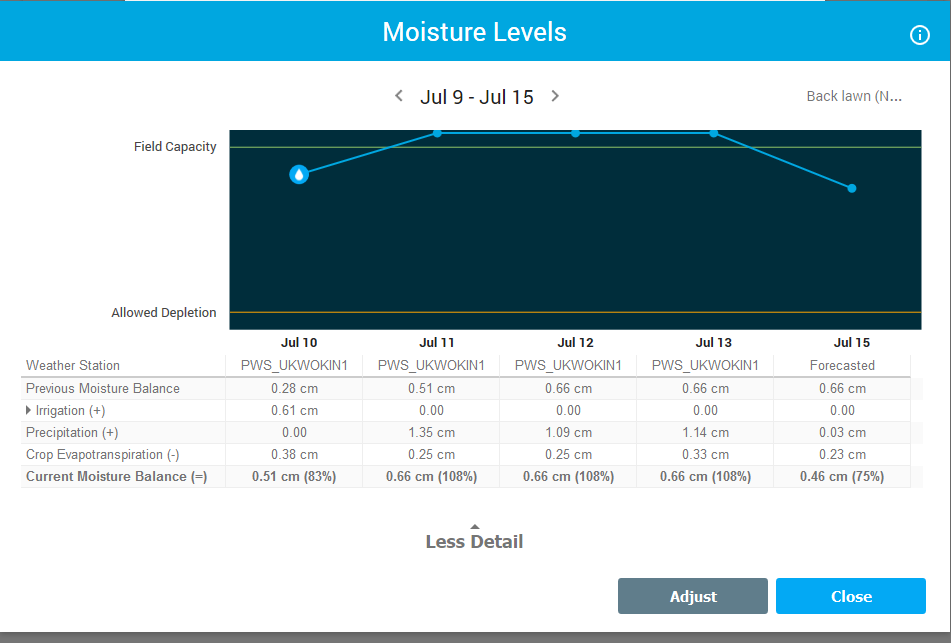 and on Android: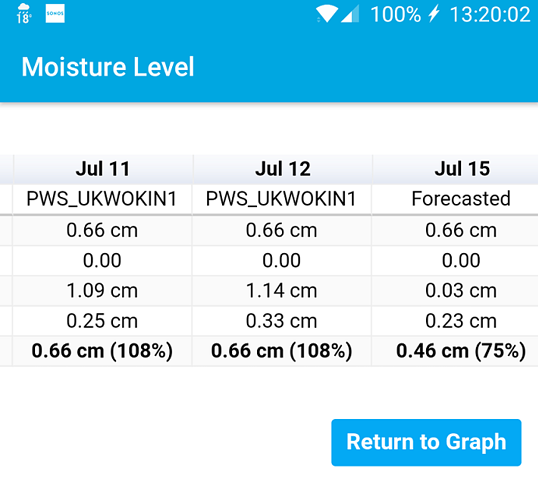 The actual rainfall was on 11 and 12 Jul so the PC version seems to have found some rain for 13 Jul (I've looked at the PWS website and confirmed that there was no rain recorded on that day which aligns with WU and my local database at the weather station). It also seems to have lost 14 Jul completely. I've already noted elsewhere that my Android app has a bug which heads any non-today column with actual date -1 so the water balance shown for Jul 11 on Android is actually data for Jul 12 etc. Taking this into account, the data lines up with the PC browser ie made up precipitation for Jul 13 and also Jul 14 missing. The running balance for 15 Jul is too high because on 12 Jul it should have shown a fall from 0.66 to to 0.33cm (no rain). There should have been another fall on Jul 14 of say 0.25 (no rain) giving a starting balance on Jul 15 of 0.08cm which would normally trigger watering given 0.03 precipitation is forecast.
Any idea what is happening here?!