Hello, I have used Rachio 3 since March on my house in SoCal. I put 3 lawns in Flex to experiment (all flat/full sun). Performed the cup test, put in each value. Posts about not confusing the soak time as watering time, were read. I would typically water each lawn for about 8 minutes every other day using the old controller.
The water duration continues to be crazy high. I let it run expecting it to throttle back but it appears the same. I also noticed that the water times do not fluctuate much based on weather, though it does do a good job of forecasting rain. My expectation of Rachio was to take a baseline watering amount, then vary it based on predicted weather.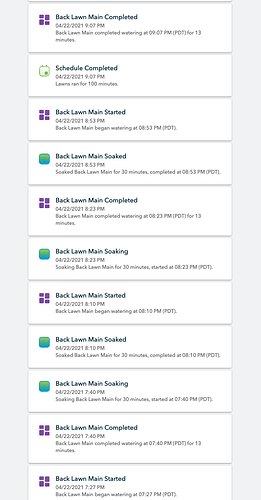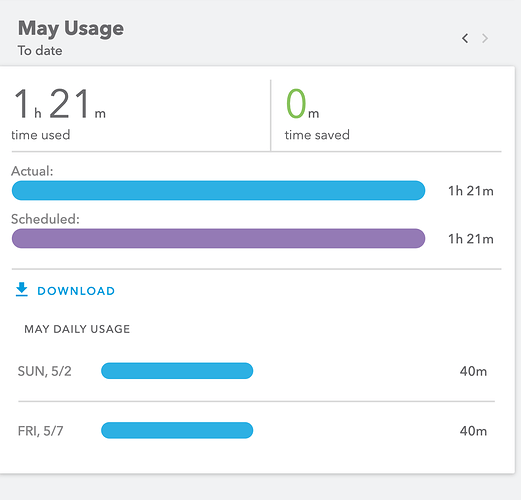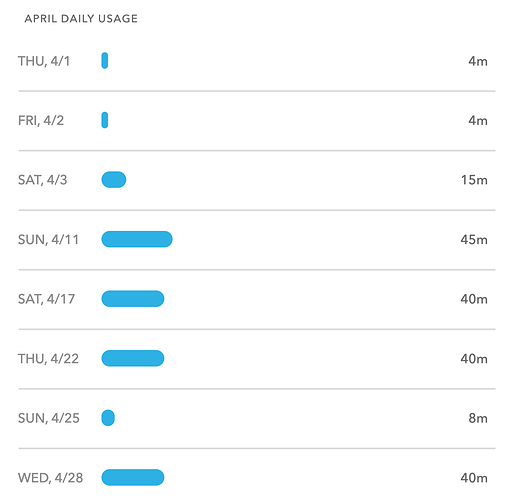 I did just manually decrease the watering duration from the system generated 40 minutes to 10 minutes to get it back to a more normal duration.
Any ideas on how I can get water consumption back to the ~2 hours a month that it was at previously and somehow use the weather forecast to change my manually added amounts?
Thanks!