Does Flex Daily have any differences for running things when there is a network outage?
It's often said the controller will run the schedules it knew about for a period of time. This is easy if you have a "run ever other day for 15 mins per zone" kind of schedule. In a crazy probably never going to happen kind of world, if the network went offline today and was offline for a month would the controller run all instances seen here for August? Obviously it wouldn't be able to adjust for weather/soil conditions other than my local rain sensor stopping it. Late August and September currently have nothing scheduled so I assume at that point if


took over and the network still wasn't back it would stop operating.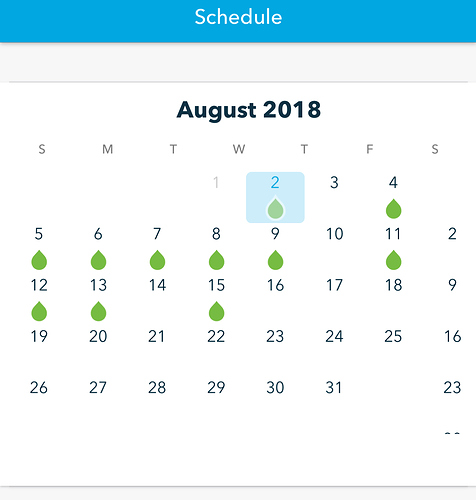 Thanks for any clarification.