No matter what I set the standard Fixed schedule to, it always starts at 5:00 am.
I could set it to 4:00am, 4:45 am, 4:55 am, but the schedule starts running at 5:00am no matter what I set it to.
I'm pretty sure this worked correctly prior to the 2.0 update.
I would like the schedule to start running when I determine it should run.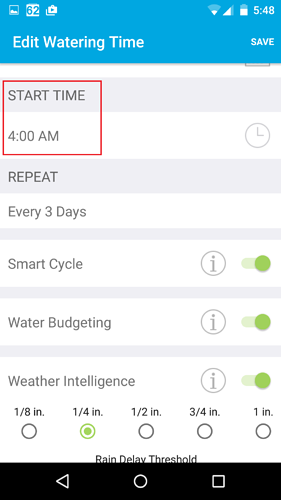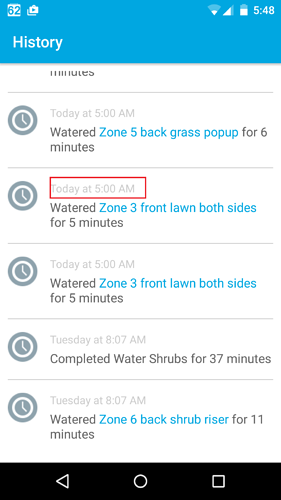 I created a new schedule to replace my original schedule to see if that would fix the problem, but it did not.
Android version 2.2.4-119