I have two schedules, one that runs every day and one that runs every other day. They both run early in the AM. Tomorrow, I want to mow the lawn and I don't want wet grass. I went to the Web interface and clicked tomorrow's date box in the Calendar widget expecting to see a checkbox or something to disable the schedules from running for that day. But no such feature exists. Instead, I had to manually disable the schedules themselves.
This is sub-optimal since, if I don't remember to reenable them the sprinklers won't run at all.
I was thinking that when you click a day/box on the Calendar, a "self resetting" switch labeled "Don't run any schedules on this day" would be pretty handy. Ideally it would turn off after the day had passed so next year it doesn't not-run again.
Something that'd look like this maybe: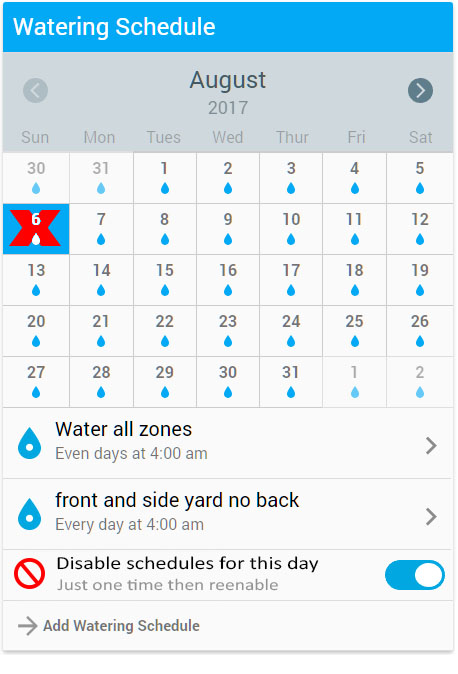 Also worth noting, if you disable a schedule in the Web UI, there is no way to reenable it. You can with the Android App, but not the web interface…