Hi all - My new home has a three zone front yard that was on an old RainBird. I'm trying to switch it over to an R3e.
The install was simple enough. The only thing I got slightly hung up on was the two 24vac wires that go into a Cin-Tran irrigation Timer / Power supply. From my reading on here, it seemed like that wasn't needed for Rachio.
Here is the wiring from the old setup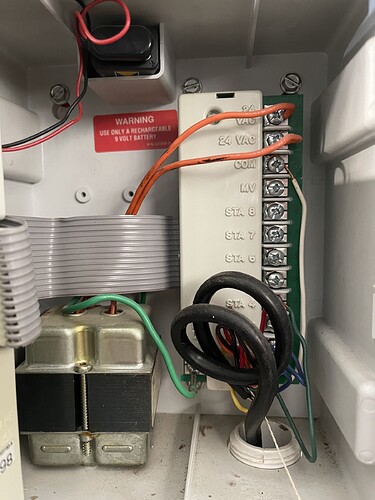 Painless switch over to the Rachio.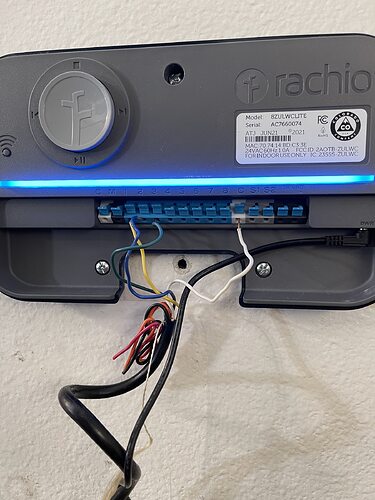 But no zones work. I tried the control wire in both slots, just to check. Also tried hooking up to a few different zones.
I'm not sure what else to do? The old system fired up faithfully every night to water the front yard.