With Regards to Next scheduled run time this what I am seeing across multiple devices. It is 8:15am the 29th of September and the information below is what I am seeing.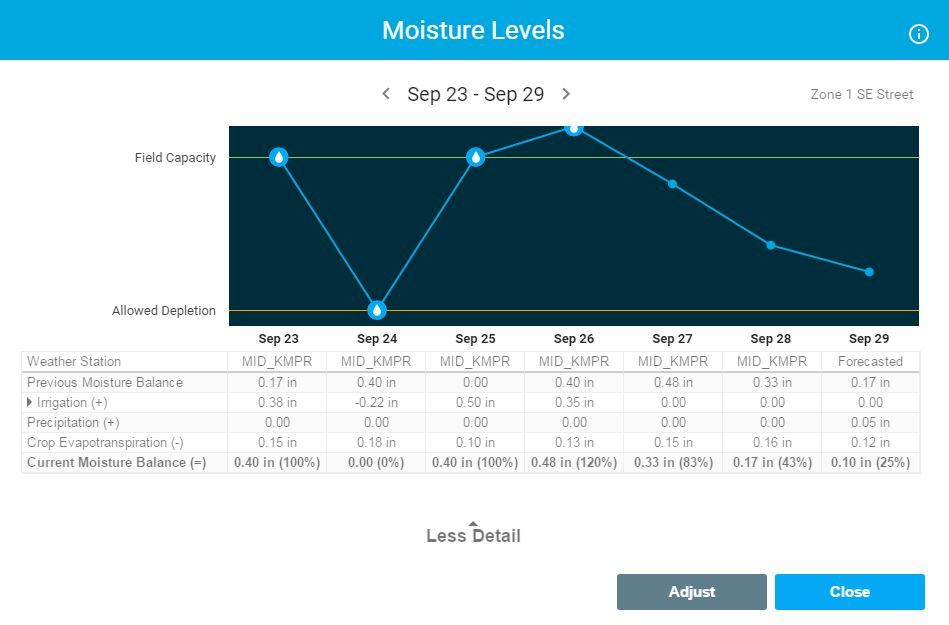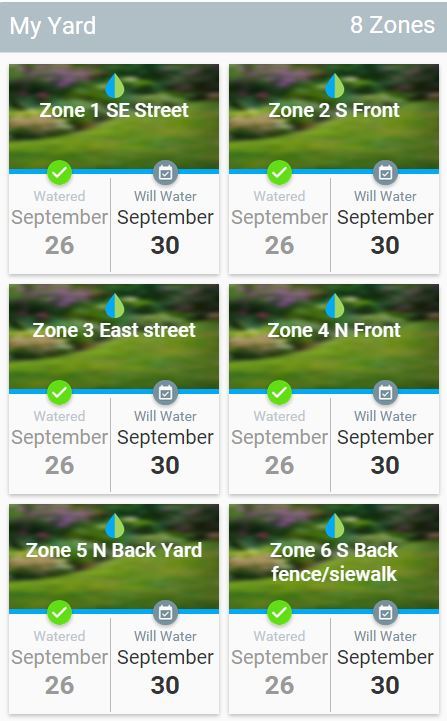 and on my tablet I am seeing the main dashboard shown above, showing water will not occur until October 1st not the 30th.
Very confusing and I am not sure which one is right. The misrepresentation of information occurs all the time. How can I do an "update now" to bring everything current or is this just an issue on your end that needs to be fixed?
The first showing the 29th forecasted weather OK, Next watering to take place on the 30th and another device the 1st, Which is it, the 30th or the 1st. No matter what device i look at, they should both give the same possible date.