Prior to Rachio controller there was a lot of guesswork involved when unusual storm events happen during irrigation season. And also having to go to the garage and figure out the dumb controller to rain delay.
Note below on 5/14 that though my citrus trees hit 0% moisture balance, Rachio didn't irrigate since the forecast had plenty of rain coming as confirmed & logged on 5/15. Glad Rachio didn't water because watering before a big storm would be bad for the trees and wasteful. Across all zones, we're saving water without thinking about it thanks to mother nature and Rachio!
TLDR, Northern California is having quite a storm track right now and Rachio has removed the guess work for stopping and resuming irrigation. Irrigation, provided the current forecast holds, is scheduled to resume around 5/26.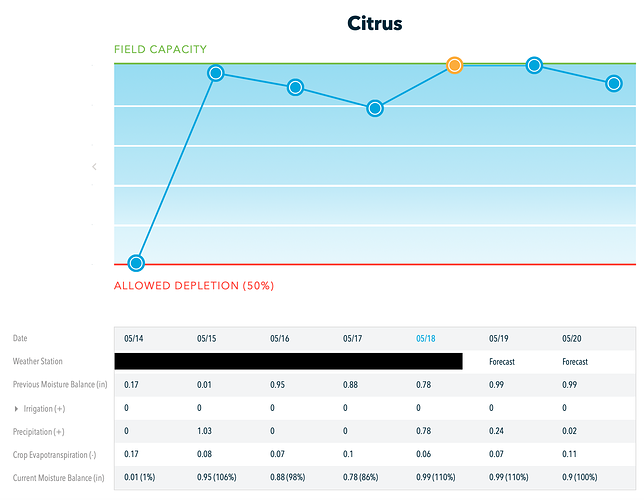 How to see your own moisture balance in a Flex Daily zone (on mobile apps, tap Yard not Zones):