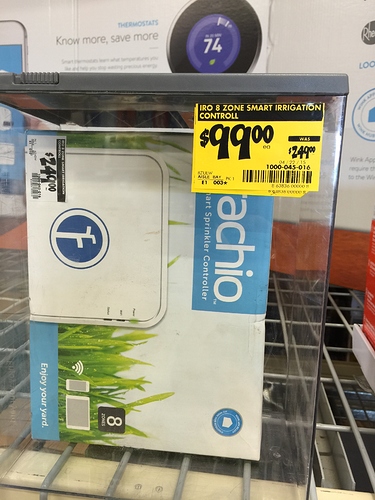 I had been looking at upgrading my Sprinkler Controller to the Rachio, and while in my local Home Depot yesterday, I came upon the Racio IRO 8 Zone Controller for $99! I asked as to why it was marked down and no one could tell me, as it was an item that was marked as "Clearance" but is still shown on their website for $249!
I couldn't resist, and at the risk of my wife's rolling eyes, I picked it up!
Installed it yesterday…Wow, this is awesome!