I wanted to post this yesterday, but it took me much longer to swim home than I anticipated.
I noticed rachio didn't go off this morning as I expected it to so I checked out the moisture levels. Considering it didn't rain a drop I was surprised to see 20.48 inches of rainfall!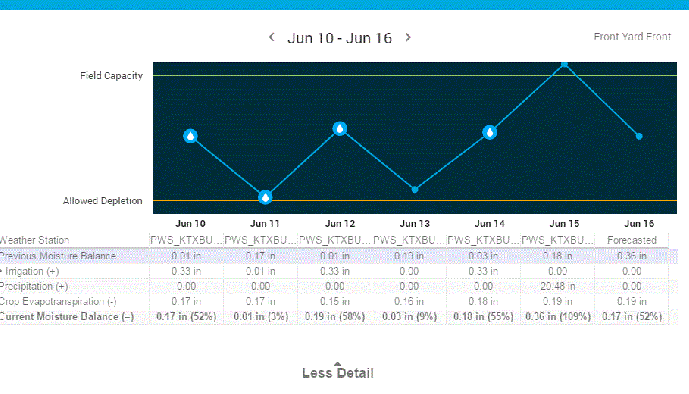 I checked the weather station my rachio is associated with and this amount was indeed reported by the station.
https://www.pwsweather.com/archivewx.php?id=KTXBUDA16&d=20170615&t=
This is the first time this has happened, but I was hoping to be able help mitigate the effects of glitches like this.
A couple of ideas I had were to either throw out statistical outliers straight up, use nearby weathers stations to validate reading and throw out inconsistent readings and potentially alert of anomalies to allow the user to ignore a reading.
Right now I believe my only option is to reset water levels manually for all 12 zones.